| | |
| --- | --- |
| Autogen Global 2.xx | 07/11/2019 |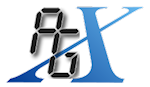 This free utility allows you to set or update your autogen descriptions for FSX and P3D without requiering to re-install your addons. The unique set of definitions ensure compatibility between following products that can be used togather.



Clic below to download the version relative to your simulator.
- AGX32 for Flight Simulator SP2, Flight Simulator: Steam Edition, Prepar3D v3.x
- AGX64 for Prepar3D v4 Authorization request has been systematically applied to each contributor before integrating any definitions in AGX.

Clic here or click on the image to download the software.
CONTRIBUTORS
French unified Freeware - Autogen available on F-BMPL (Gropied, Vogel, DomSimu, GPF, Filipo)

Occitania - from revision 7.0

LLH Créations

Flugwerk Design - Austria Pro HD

29Palms - MykonosX

29Palms - SkiathosX

Flylogic

FS Addon

mkstudios.pl - Napoli X

mkstudios.pl - Madeira X Evo

Fly Tampa - All FSX products

Simulation Data - All FSX products

France VFR - All FSX products

3D Automation - All FSX products

AutogenFactory - All FSX products

INFORMATIONS


Your current descriptions are backup in FSX/Autogen/backup_agx_yyyymmdd folder.
In case you have a central to manage multiple descriptions, ensure you set the FSX default world before installing.

This software is for free and has no legal or contractual warranty, you use it at your own risk. You can share file's direct download URL, but any redistribution is prohibited.

For FSX-SP2 and Prepar3D use only.

All gathered desciptions remain the property of their authors.
AGX Concept & Installation Program copyright (c) 2014-2017, France VFR (R)
Thank you for all contributors who accepted to integrate their autogen definitions files !


---